Tropical Cable & Conductor Ltd., a leader in Cable manufacturing in Ghana, has organised a free seminar for electricians in the Western Region of Ghana.
The seminar was focused on enlightening and training the electricians in the region on modern trends and practices of wiring with the emergence of Artificial Intelligence (AI).
The program was held on Wednesday the 29th of March 2023 at the Takoradi Technical Institute (TTI) conference Hall on the theme, 'THE ELECTRICIAN OF THE FUTURE; Are you ready?'
The seminar brought together members of the Western regional CEWPAG and GECA associations, who for a very long time had not had any of such meeting together. Also present were the final year Electrical students of TTI. Participants acknowledged the various thematic topics led by various facilitators, which included the following: The Electrician of the Future, by Dr. Solomon Asante Okyere. (UMaT); Energy Commission Wiring Regulations, by Mr. Asare. (Western Region Energy Commission); Industrial and Domestic Fire Prevention, by Fire Officer Freeman (Western Regional Fire Service Command); Common electrical wiring challenges and issues, by John Koomson (Western Regional CEWPAG Chairman); Evolution of Tropical Cables, by Kwame Opoku Mensah (SDM – TCCL); Tropical Cables Product range and Unique qualities, by Kwadwo Amo Gyasi (TCCL).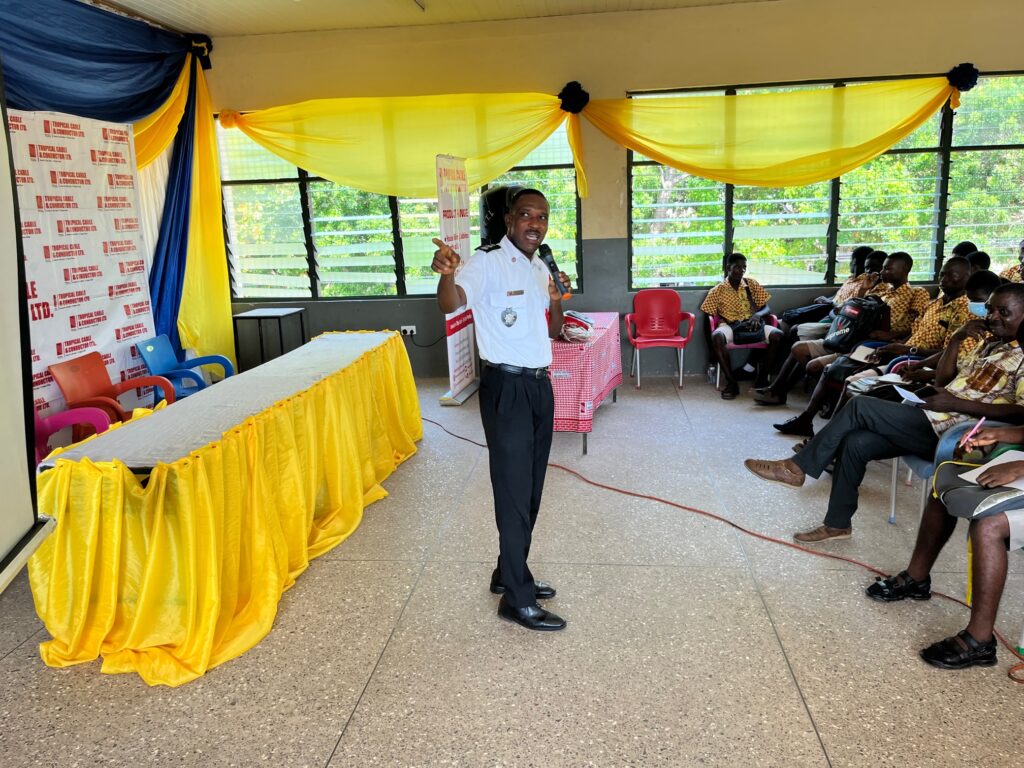 The main speaker, Dr. Solomon Asante Okyere, a lecturer at UMaT in Tarkwa, in his presentation on the theme focused on Internet of Things (IoT). He explained IoT as a system of physical objects that are connected to the internet and can communicate with each other to perform various tasks. He stressed on the fact that IoT has the potential to revolutionize many industries, including healthcare, transportation, and manufacturing, by enabling more efficient and intelligent decision-making and automation of processes. This was why Electricians in Ghana should prepare themselves for the emerging IoT technological wave by developing skills and knowledge in IoT-related fields. Referring to the other facilitators,
Dr. Asante-Okyere further stated that stakeholders such as Energy Commission in collaboration with universities in Ghana can organize seminars and workshops of the nature we had, for electricians to learn how IoT is being applied in various industries, such as smart homes, healthcare, and transportation. And that developing knowledge in these areas will enable electricians to effectively design, implement, and maintain IoT systems.In addition, he stated that electricians can stay informed via the internet, about emerging IoT technologies and trends and adapt their skills and knowledge accordingly.
Finally, Dr. Asante-Okyere re-echoed the fact that, by embracing the emerging IoT wave, electricians in Ghana can position themselves as valuable professionals in a rapidly changing technological landscape. He then went ahead to do some practical illustrations of wiring with IoT as its background.
The other facilitators also had their turns to present on the various topics listed above, after which the participants were also given the opportunity comment and to ask questions.
Mr. Kwame Opoku Mensah, the Sales and Distribution Manager of TCCL, in his closing remarks stated that, electricians are major stakeholders in the value chain of Tropical Cables as a leading cable manufacturer in Ghana, for whom they usually engage them in various forms. And that Tropical Cable does not only see the electricians as stakeholders, but also likes to support the various electrician groups in programs that form part of TCCL's corporate social responsibility. One of such programs is to organise electrical seminars for electricians in the various regions of Ghana. He therefore encouraged them to support the growth of TCCL by patronising TCCL products, which would in turn enable TCCL organise more of such programs. And ultimately, contributing to the growth of the Ghanaian economy.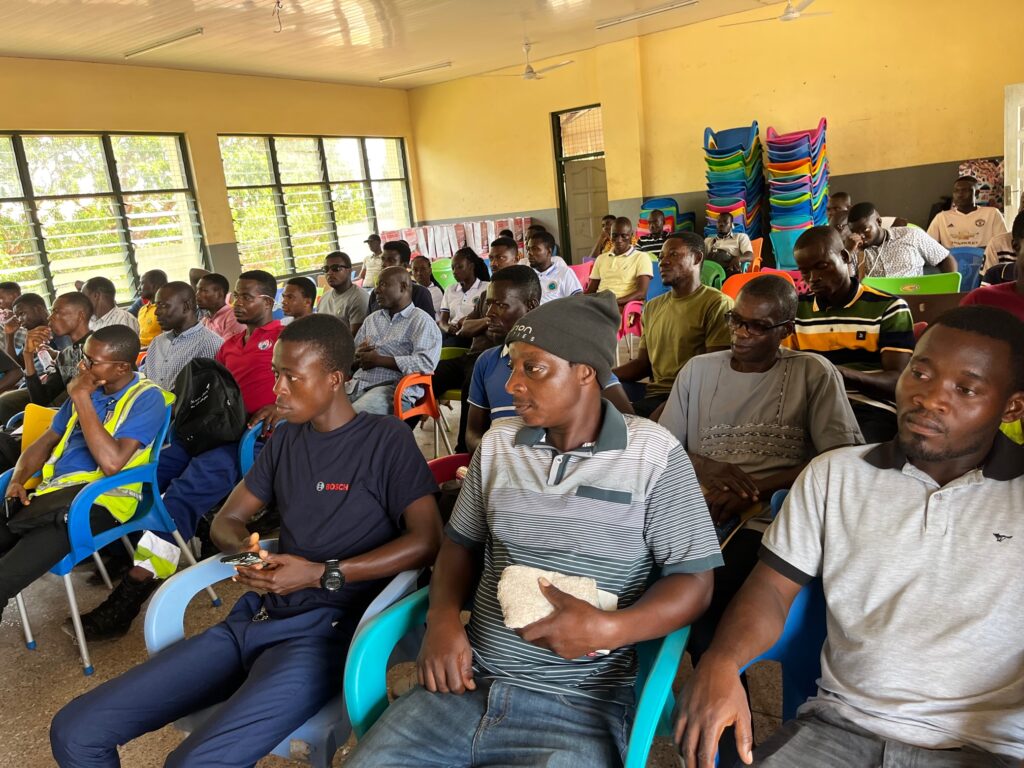 On a whole, there the about 250 participants were all glad to be part of the seminar and asked that more of such should be organized regularly to keep them abreast with modern trends in the industry.