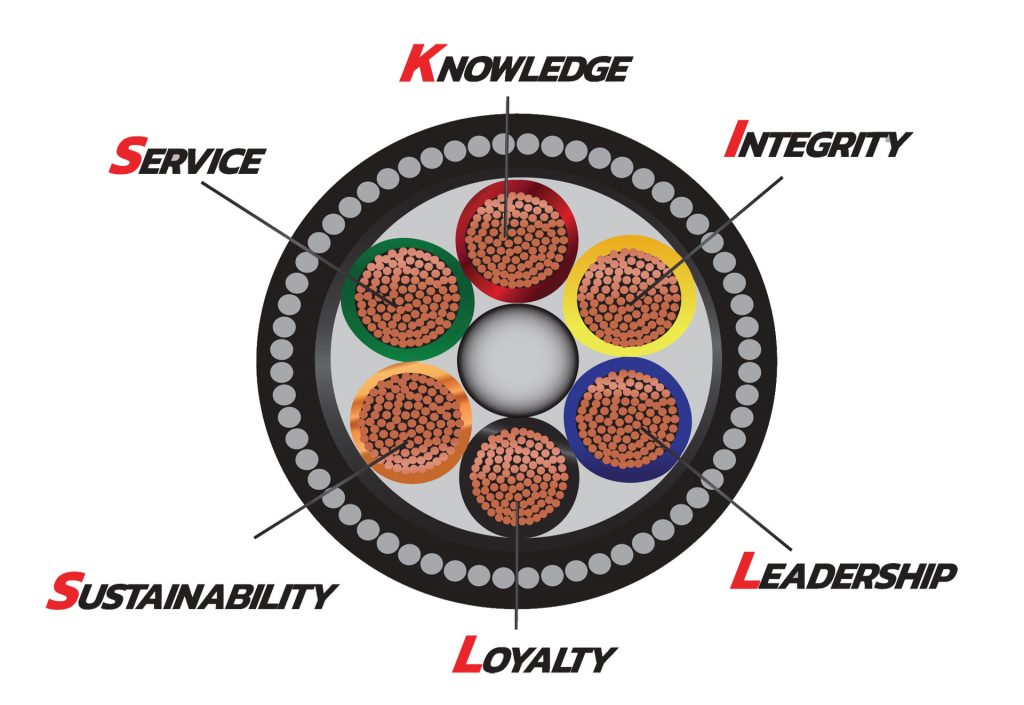 SERVICE
We owe a duty of service to:
All our customers and users of our product

Our stakeholders including shareholders, regulatory authorities, bankers, tax authorities and the public.
KNOWLEDGE
We owe duty to obtain and apply appropriate and up to date knowledge in all our processes.
INTEGRITY
We offer the highest levels of personal and corporate honesty and transparency in all our activities.
LEADERSHIP
We offer leadership by example in our company, our industry and within the corporate world.
LOYALTY
We pledge loyalty to our corporate vision, mission, and quality policy, and to one another in the efficient performance of our duties.
SUSTAINABILITY
We undertake to run our operation in a manner that sustains and enhances the environment and ensures the health of our home planet.