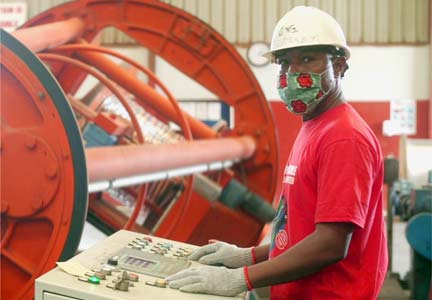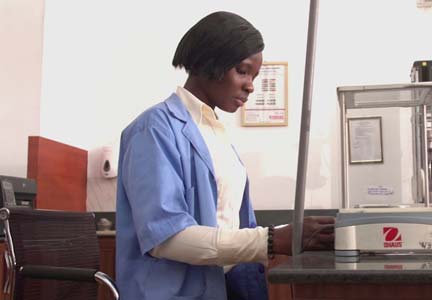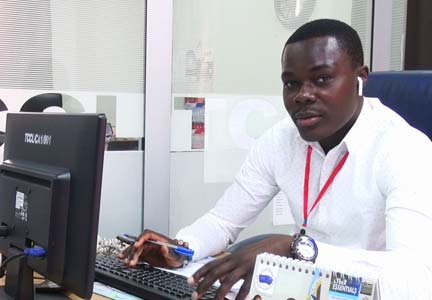 Human Resource & Administration
Human Resource & Administration
As a means of strengthening and maintaining the quality of the workforce of TCCL, the Human Resource department has a reputation for best practice of recruitment. The department engages highly competent professionals for employment.
These professionals from multiple disciplines of work are co-ordinated to form a formidable team at TCCL. For optimum performance of staff, we ensure the welfare and remunerations of workers are highly satisfactory.
Finance
The Finance Department is responsible for the day-to-day accounting, financial, costing and management functions of TCCL. All payment transactions including Bank/Cash Payments, remunerations and sales payments are all handled by the Finance Department. The department is also responsible for the provision and submission of relevant, accurate & timely data and financial statements, when needed.
The reviewing of accounting systems, internal controls, economy, efficiency, and effectiveness of operations and functioning of non-financial controls are all handled by the Finance Department. As a department in charge of the company's finances, they are also responsible for the preparation of the Corporate Budget.
Sales & Marketing
The Sales & Marketing Department is focused on maximizing market share through continuous profitable customer satisfaction and maintaining a positive corporate image through the sale of excellent quality cables. The department handles all sales activities through three major Channels: Sales Depots across the country, Official Distributors across Africa, and direct sales from the factory.
With the customer at the heart of our operations, they offer free technical advice to all customers, prior to any sale or post-sale activities. Customer satisfaction is our goal!
Production
Our production department is the backbone of the company. All manufacturing and maintenance are carried out by this department. It is committed to the improvement of its processes, effective resource utilization and provision of good working environment to increase productivity for customer satisfaction.
Manufacturing processes are constantly monitored and measured to ensure consistency in the production of excellent quality cables. Some of the best Electrical and Mechanical Engineers in the world, are found in this department.
Quality
Our team of professionals from multiple backgrounds in Electrical, Chemical and Mechanical Engineering together make up the Quality Assurance/Quality Control Department of the company. They ensure products conform to International Specification and standards.
Our state-of-the-art testing laboratory enables the team to perform efficient testing, and verification of parameters on cables or compounds produced. The finest engineers in quality department are relentless in ensuring products reaching the consumer are nothing, but the best!
Logistics & Purchasing
The Logistics department facilitates the preservation of products during internal processing, and delivery to intended destination, to maintain conformity to customer requirements. The sourcing, purchasing, receipt, storage, preservation, protection, identification and issue of raw materials, consumables, finished products and all inventory activities is undertaken by this department.
As technology continually evolves, the department endeavors to digitize all their processes for seamless operation in the supply chain.