Tropical Cable & Conductor Ltd has donated a new digital uroflowmetry machine and other surgical accessories worth over $10,000 to the Surgical department of the Korle-Bu Teaching Hospital, as part of its Corporate Social Responsibility.
Speaking at the short ceremony on Friday 18th August 22, 2023 to present the medical equipment, the Admin and Human Resource Manager of Tropical Cables, Mr. Andy Mensah, said the local indigenous company had been supporting some major hospitals including Korle-Bu to provide the kind of services the country requires of them.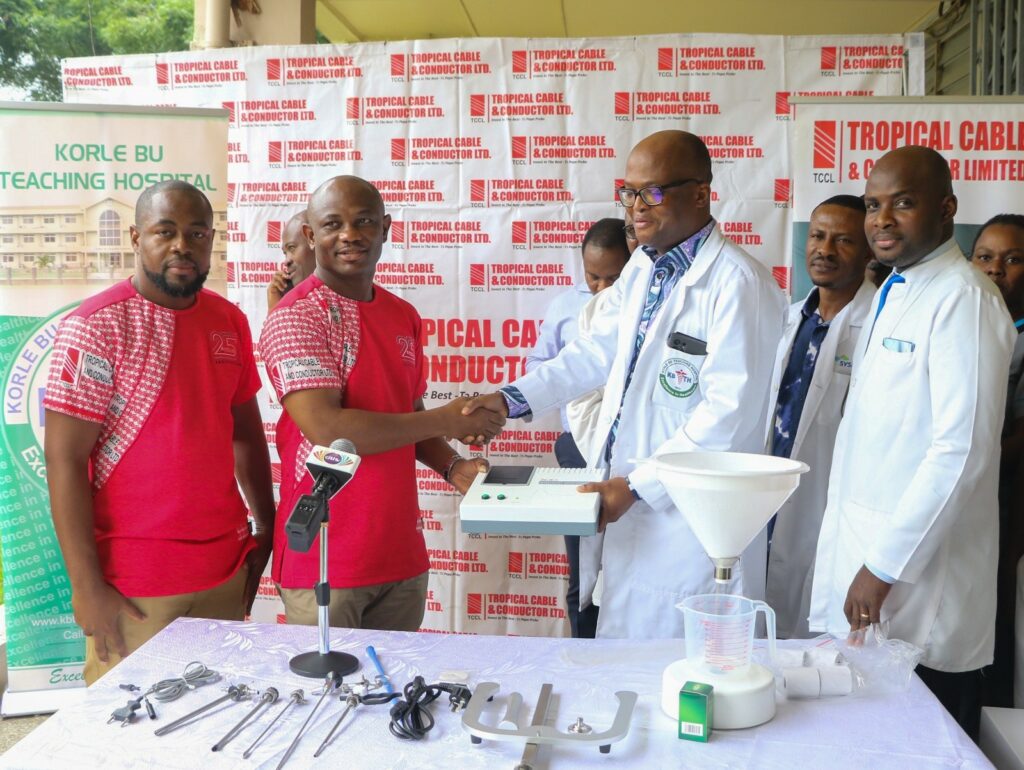 "We cannot expect more from our leading hospitals, when they lack some basic modern medical equipment that eases health care delivery, so we are doing our bit to as an indigenous company to support medical care in Ghana. This machine is critical in the treatment of prostate cancer and they have only one which they were using both for treatment and at the same time for teaching so we found it important to add one", Mr. Andy Mensah stated.
For his part, the Head of the Surgical Department and a Urology specialist, Prof. James Edward Mensah, expressed his gratitude to Tropical Cables for donating the equipment which is used in the treatment of prostate cancers.
"We are extremely grateful. We are a teaching hospital and we have three objectives which are treating patients, training the next generation of specialists and conducting research so we need such machines to help in our mandate." he stated.
Explaining the use of the donated items, Prof. Mensah stated that the uroflowmetry gives an objective assessment of urine flow in men as it measures the volume of urine released from the body, the speed with which it is released, and how long the release takes. Also, If the prostate tissue enlarges to a point where it blocks the urine flow, the telescope is inserted down the penis through to the prostate to cut away enlarged prostate tissues. However, as a teaching hospital they only have one analogue uroflowmetry which is also used in training fresh doctors.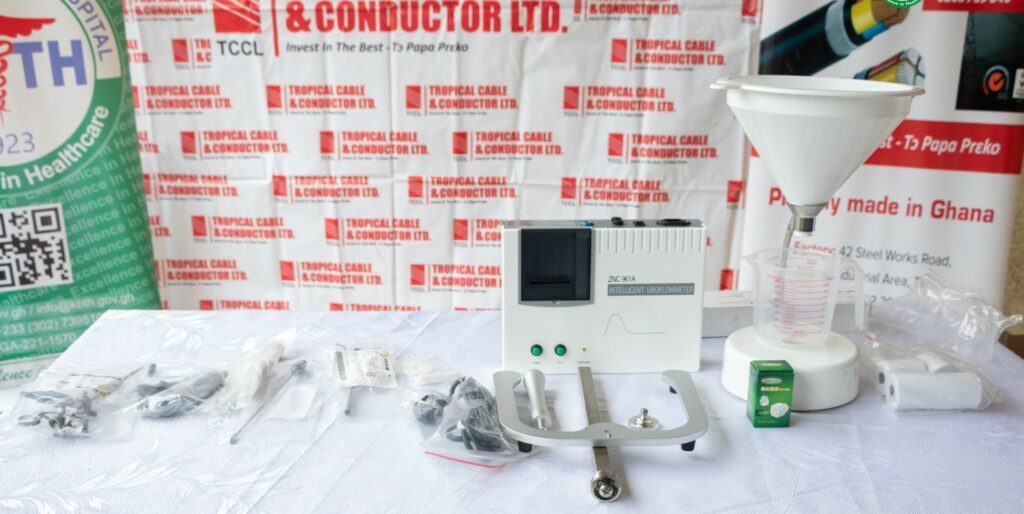 "We are in a country where there are a lot of financial challenges so most of our patients cannot afford the true cost of the treatment, but the donation we have received will help provide the service at an affordable cost to them.
"This is why we need the assistance of benevolent organisations like Tropical Cables so that we can make the service available to people who cannot afford it. At Korle-Bu, we do not turn anybody away and that is why the place is always crowded and this means that we will need support from all companies," he stated.
He said the department currently had over 300 patients waiting to have their surgeries and the new machine would help greatly in this regard.
Mr. Kwame Opoku Mensah, the Sales and Distribution Manager of Tropical Cables also urged all Ghanaians to support Tropical Cables by patronizing their products and services, stating that "the more we have many Ghanaians patronizing us, the more we can support such institutions."