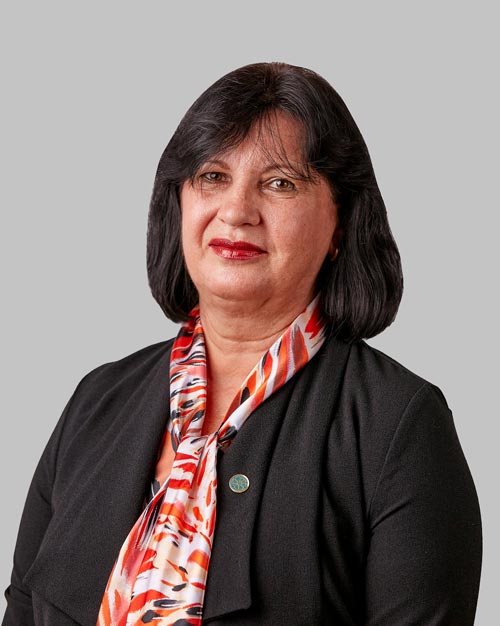 Irina graduated in 1987 with MSc. in Mechanical Engineering from Byelorussian National Technical University (former Byelorussian Polytechnic Institute in Minsk), former USSR.
Prior to joining the Company, she had 10 years working experience with the Ministry of Mines and Energy. Within that period, she rose from an Associate Programme Officer to a Senior Programme Officer and was the Project Engineer for the National LPG Programme. She was later appointed as Research and Development Manager for Ghana Cylinder Manufacturing Company.
She joined Tropical Cable and Conductor Limited (TCCL) in the year 2000 as Quality Executive and is responsible, among other duties, for the Company's Quality Management System. She is a certified ISO Lead Auditor and oversees the overall performance, maintenance, and improvement of the established ISO 9001 Quality Management System requirements standard.
Irina was a Vice President of the Ghana National Electrotechnical Committee (GNEC) 2011-2017, which is a statutory member of African Electrotechnical Standardization Commission (AFSEC) and an Associate member of International Electrotechnical Commission (IEC). GNEC (now, IEC National committee of Ghana) is a body that facilitates the adoption of standards in electrotechnical field and ensuring the local Technical Committees are informed of all relevant developments in IEC and regional electrotechnical organisations. Irina was also a Council member of the Ghana Institution of Engineering (GhIE) from 2014 to 2016.
Irina seeks to use her engineering expertise to ensure excellent and safe products for the protection of the environment.
Married, with two children, she enjoys playing the piano.