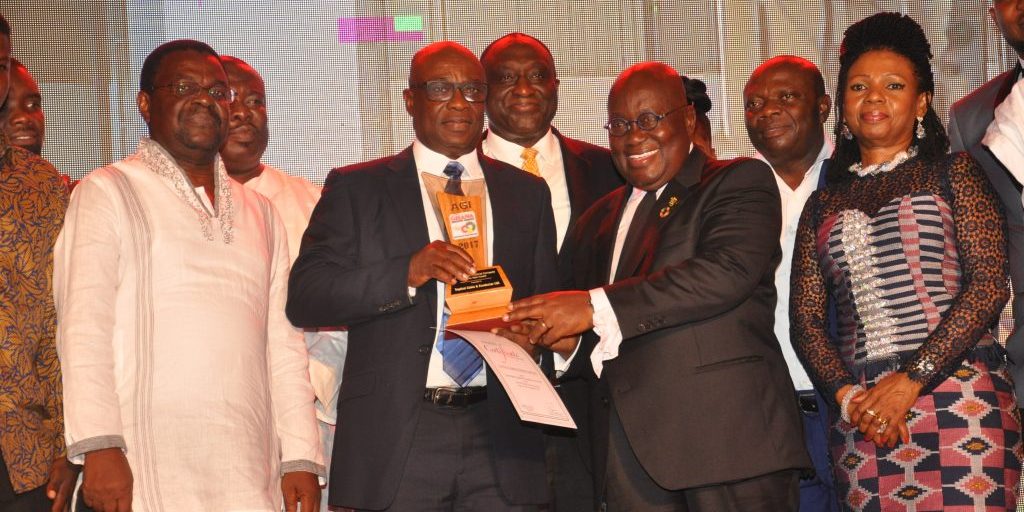 Ghana Club 100 Awards
An official list of the top 100 companies in Ghana is being compiled yearly by the Ghana Investment Promotion Centre (GIPC). The very first of its kind was done in 1998 geared towards recognising top performing companies whilst encouraging competition and enhancement of company's products and services.
The top 100 businesses and companies are grouped into the Agriculture and Agribusiness, Information & Communication Technology, Financial Services, Manufacturing, Oil & Gas, Services, Infrastructure, Mining, Tourism, Health and Education Sectors.
In 2003, the company was the first cable manufacturing company to be listed in the prestigious Ghana Club 100 and we continue to feature regularly on that list.
no images were found
National Quality Awards
The National Quality Awards (NQA) was instituted by Ghana Standards Authority (GSA). The Ghana Standards Authority in collaboration with the Association of Ghana Industries (AGI) set up the award to acknowledge excellence and the application of internationally accepted standards in the field of manufacturing and service delivery.
This award scheme has helped to increase public awareness on the importance of standardization.
no images were found
The Ghana Manufacturing Awards
The Ghana Manufacturing Awards
The Ghana Manufacturing Awards recognizes innovation in the Manufacturing Industry while compelling professionals and companies to compete locally and globally. The manufacturing sector contributes immensely to the GDP of every economy, hence the Ghana Manufacturing Awards (GMA) is designed to celebrate achievers in the manufacturing sector.
It is held annually, since its inception in 2017.
no images were found
CIMG Marketing Performance Awards
CIMG Marketing Performance Awards
The CIMG Marketing Performance Awards scheme was introduced by The Chartered Institute of Marketing Ghana (CIMG) to create awareness on the importance of marketing as a tool for business growth. It is aimed at encouraging excellence among marketing practitioners and cultivate healthy competition amongst industries.
no images were found
Recognition of Founder
no images were found
AGI Awards
Association of Ghana Industries is a voluntary business association comprising of small, medium, and large-scale manufacturing and service industries in various sectors such as agro-processing, pharmaceuticals, electronics and electricals, telecommunications, and transport, just to name a few.
AGI Industry Awards recognises best performing industries in various sectors as well the overall industrial company of the year. This award has helped create a supportive and competitive business climate in Ghana thereby fostering international competitiveness.
no images were found
The Ghana Export Awards was instituted in 1989 to recognise and encourage outstanding achievements in the export sector and their contribution to economic development.
This award applauds exporters for exporting quality products, breaking new grounds internationally and raising export consciously in the Ghanaian industry.
no images were found
Other Awards
no images were found