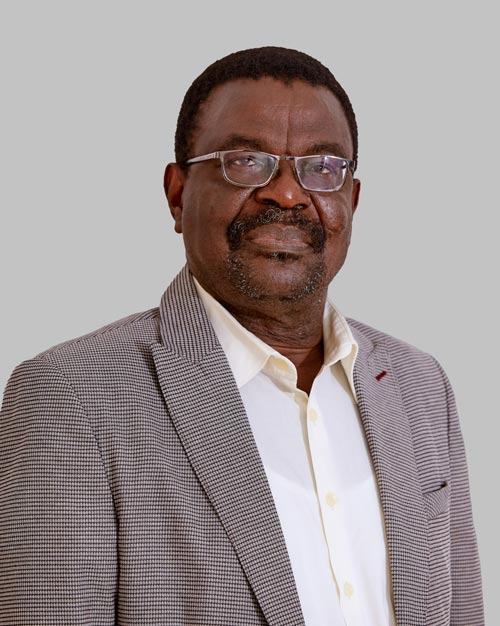 Finance & Administration Director
An experienced Chartered Accountant, Theophilus holds an MBA in Project Management from the University of Ghana Business School, Legon. Theo trained with Pannell Kerr Forster (PKF) and worked with Deloitte, both firms of Chartered Accountants.
He later worked for Twifo Oil Palm Plantation Ltd. and Meridian Tobacco Ltd. (local subsidiary of Rothmans International) as Internal Auditor and Chief Accountant, respectively.
Theophilus left the manufacturing industry and took up an appointment with Ghana Highway Authority as a Financial Consultant on World Bank and African Development Bank funded road projects in Ghana.
He joined Tropical Cable and Conductor Ltd. at the inception of the company after the expiration of his five-year consultancy contract. He was the president of the Institute of Directors - Ghana, for two-year period (2008 - 2010).
Theo is a trained ISO Auditor. He loves Gospel music and plays the lead guitar in church.