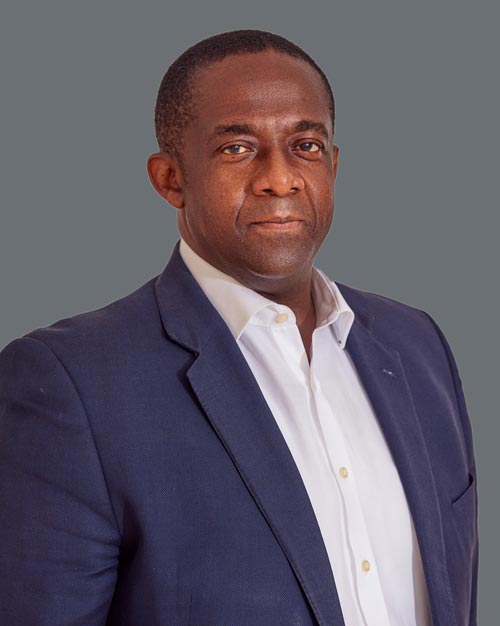 Martyn holds a bachelor's degree in Electrical and Electronic Engineering from the University of Bath and a Master of Business Administration (MBA) and Diploma of Imperial College (DIC) from Imperial College, London.
Martyn joined TCCL in 2020 as the Deputy Managing Director. Over a 30-year career, he has accumulated a wealth of experience in the theory and practice of management, working in business environments across Africa, Europe, the US, and Asia. He has advised and/or led companies in the service, manufacturing, finance, and technology sectors.
Previously, he was the CEO of Kasapreko Company Ltd. (Ghana's largest beverage manufacturer), UT Holdings (a private investment company with a diversified portfolio of subsidiaries in Ghana, Nigeria, South Africa, Mauritius and the United Kingdom), member of the board of Guinness Ghana Breweries Ltd. and partner at StratAfrique Ltd, a consulting practice which he co-founded 15 years ago.
He is the non-executive chair of the board of Petra Holdings, member of the advisory board of Outsized Plc, a UK based consulting service integrator and a member of Court of his alma mater, Imperial College.
He tries to give back to society through the not-for-profit organizations whose boards he serves on, including the Zawadi Foundation which provides funding for brilliant but under-privileged young ladies as well as the Cardinal Turkson Fund for Health and Education.
He is a member of the Institute of Directors in Ghana and the United Kingdom and a member of the Chartered Institute of Marketing Ghana.